10. Emergency Landing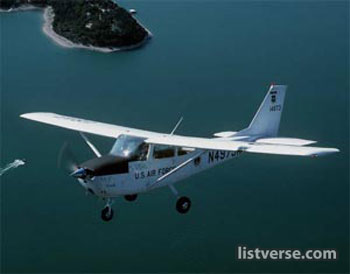 In 1979, Das Besteran, a German Magazine, held a writing competition. Readers had to send in unusual stories based on real life occurrences. Walter Kellner from Munich won with his story about flying a Cessna 41 between Sardinia and Sicily. In his story he had engine trouble, landed in the water, and was later rescued. An Austrian man, also named Waltner Kellner, wrote to the paper and told them that the winner of the prize had plagiarized the story because virtually the same thing had happened to him. The magazine checked out both stories and found that they were both true, despite being nearly identical.
9. Lucky Number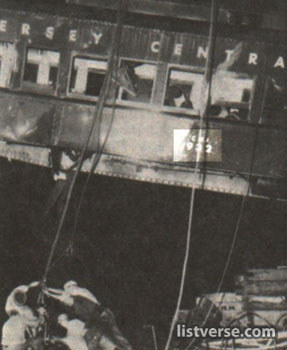 In the 1930s in New York, a commuter train dove off an open drawbridge into Newark Bay killing 30 passengers. The newspaper published photographs of the incident and the number '932′ could be seen clearly on the side of one of the coaches. A large number of people selected that number for the Manhattan numbers game and the number came up! Thousands of people won.
8. Bad Lightning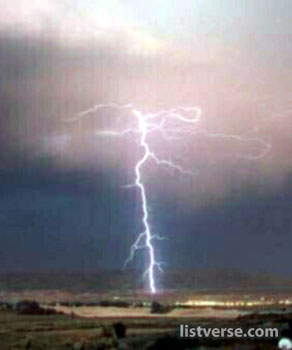 In 1899 a man was killed by a bolt of lightning as he stood in his backyard in Taranto, Italy. Thirty years later, his son was killed in the very same spot by another bolt of lightning. On October 8, 1949, Rolla Primarda, the second victim's son (and grandson of the first victim) was also killed in the same spot by yet another bolt of lightning.
7. Patricide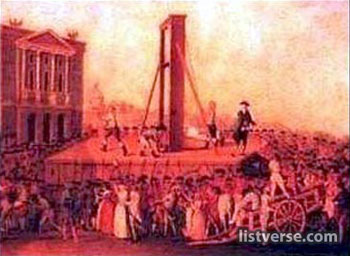 Jean Marie Dubarry, a Frenchman, was executed on February 13, 1746 for the murder of his father. 100 years, to the day, another Frenchman also named Jean Marie Dubarry was executed… also for the murder of his father.
6. Coincidental Murder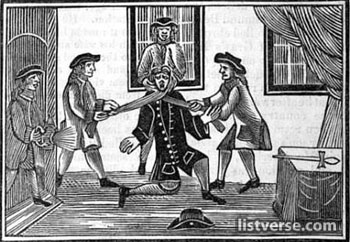 On the 26th November, 1911, three men were hanged at Greenberry Hill in London after being convicted of the murder of Sir Edmund Berry Godfrey. The killers names were Robert Green, Henry Berry and Lawrence Hill (Green, Berry, and Hill).
5. Plum Pudding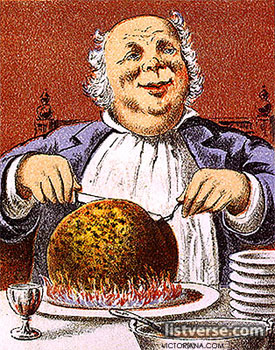 19th century poet, Emile Deschamps, once said that when he was a schoolboy, he shared a table at a restaurant with M. de Fortgibu, who had recently returned from England with a taste for plum puddings, which were unavailable in France at that time. He insisted that Deschamps sample one.
Ten years later Deschamps passed a restaurant and saw that it was serving plum pudding, so Deschamps went in and ordered a slice, to be told that it was reserved for another customer. Deschamps went over to the customer to beg his favour and it turned out to be M. de Fortgibu, both men being astonished at meeting again after so long a time over the same dish.
Many years passed by, and Deschamps was invited to a dinner party which featured plum pudding. At the party Deschamps was telling his hosts about the extraordinary encounter with Fortgibu, the hosts joking about the possibility of the old man turning up when suddenly, there was Fortgibu again, who had also been invited to the party.
Deschamps said, "Three times in my life I have eaten plum pudding, and three times I have seen M. Fortgibu. My hair stood up on my head!"
4. Dueling Luck – or not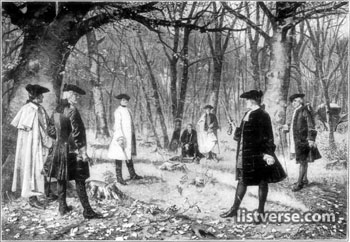 Henri Trange fought five duels in Marseilles, France, between the years of 1861 and 1878. The first four of his opponents died before any shots were fired. Just before any shots were fired in the fifth duel, Trange himself dropped dead.
3. Mysterious Murder Link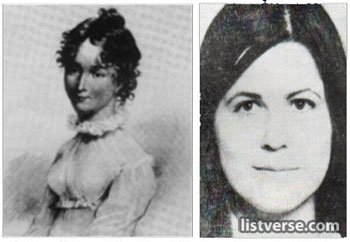 Barbara Forrest (Born 1954) and Mary Ashford (Born 1797) were both the victims of murder 157 years apart yet both instances have remarkable similarities. They were both found murdered on the same day, 27th May, in the same town, both in 1817 and 1974 the 26th of May was Whit Monday, they had both been raped before they were murdered, they were both found within 400 yards of each other, they were both murdered at about the same time of day, there were attempts to hide both bodies, both girls had visited a friend on the evening of Whit Monday, both changed into a new dress that night, and both went to a dance.
The man accused of each murder had the same name – Thornton, and both men were acquitted of murder, both girls have very similar facial features and 10 days before, 17th May 1974, Barbara Forrest said to a friend, "This is going to be my unlucky month. I just know it. Don't ask me why."
2. Lucky for Some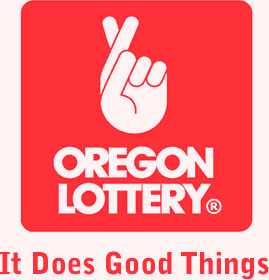 Oregon's Columbian newspaper announced the winning Pick 4 lottery numbers for June 28, 2000 in advance. The newspaper had intended to print the previous set of winning numbers but erroneously printed those for the state of Virginia, namely 6-8-5-5. In the next Oregon lottery, those same numbers were drawn.
1. Rest in Peace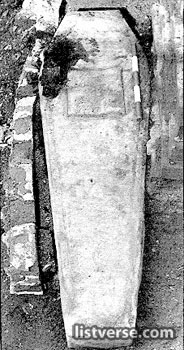 In Texas, USA, in 1899, Canadian actor Charles Francis Coghlan became ill and died whilst he was in Galveston. Because it was too far to return his remains to his home on Prince Edward Island, 3500 miles away, he was instead buried in a lead coffin inside a granite vault.
A year after his death, in September 1900, a hurricane hit Galveston, flooding the graveyard, shattering Charles Coghlan's granite vault and carrying away his lead coffin out into the Gulf of Mexico.
In October 1908, eight years after the hurricane, fishermen on Prince Edward Island spotted a weathered box floating near the shore. It was the coffin of Charles Coghlan, which had finally returned home. He was buried in the nearby church where he had been christened as a baby.
Source:
listverse